Best in Show Award @ Samsung AppDev B2B Seattle Hackathon 2019
In 2019, Samsung hosted a hackathon to find the best B2B solutions which utilized it's latest techologies such as 
Dex
, 
Knox
, 
the S-Pen
, etc.
Through our prompt, we learned that the software hospitals use do not communicate with each other & need investment multiple hardware platforms. To change this, we created a hospital patient management app for the Note 10, which, when connected to a monitor via the Samsung Dex dock, could work like a desktop app.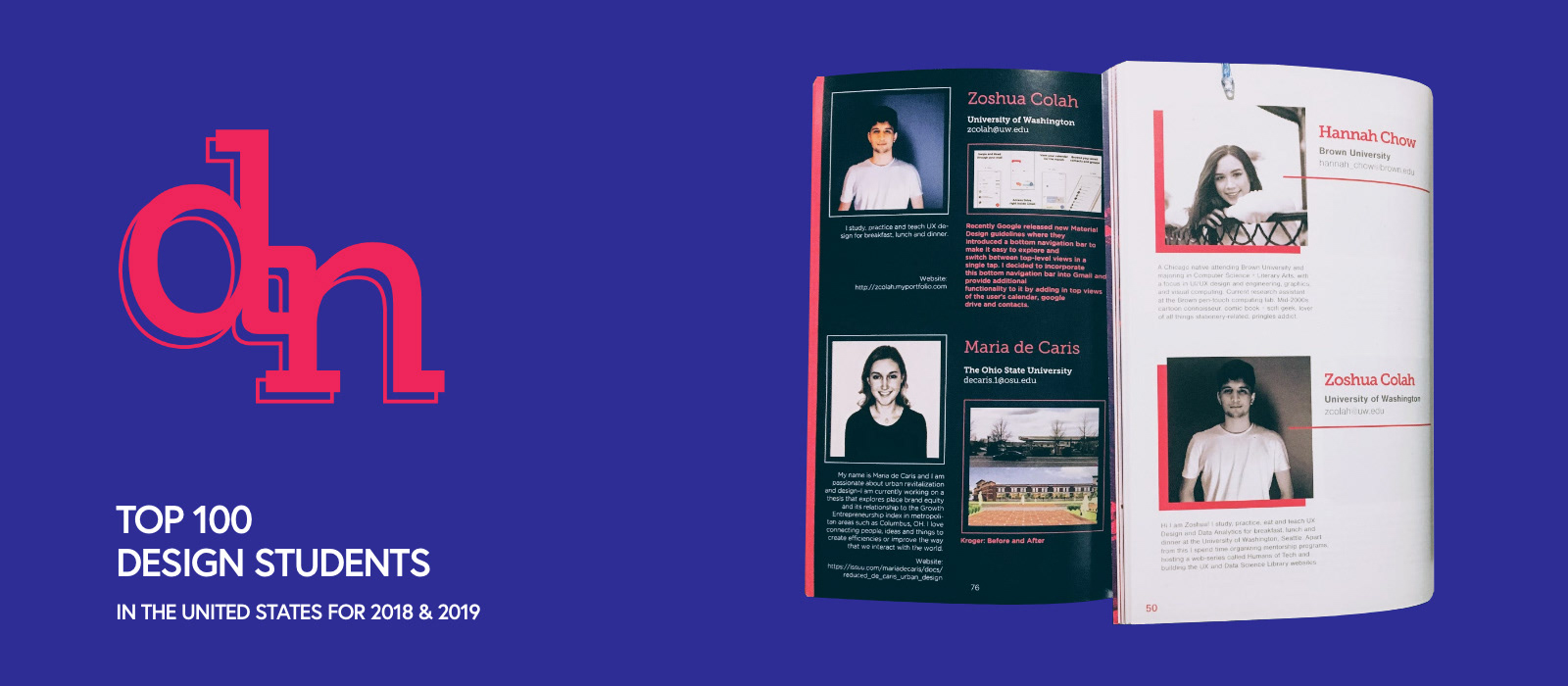 Selected in the Top 100 Design Students in the USA by Design Nation 2018 & 2019
Each year 
Design Nation
, a Business Today brand, selects the top 100 design students in the United States from more than 1000 applications. Each student is then invited for an all-expenses paid trip to New York to listen and learn from the best designers in the industry. I was selected for two consecutive years for my Google design projects & for starting
UX Design Library
 (a one-stop resource for UX readings & resources). 
Expedia Award for Best Travel Startup Idea @ Startup UW 2016
In 2016, Expedia hosted a weekend startup competition to find the best startup ideas with the special prize of $500 being for the Best Travel Startup Idea. 
As travel enthusiasts, my team-mates and I had first-hand experience of the struggle of planning a road-trip & booking hotels and cars. Noticing the potential of converting this pain point into a business opportunity, we designed and developed Exploro, an app catalogue of road-trip plans & Expedia hotel and car rental deals for them. 

Garett Vargas
, the then CTO of Expedia was so impressed with our product & pitch, that not only did he give us the Expedia Award for Best Travel Startup Idea but also 300,000 Expedia points (worth $4200). This was extremely special for me and my team-mates as it was our first startup competition and we had come 1st!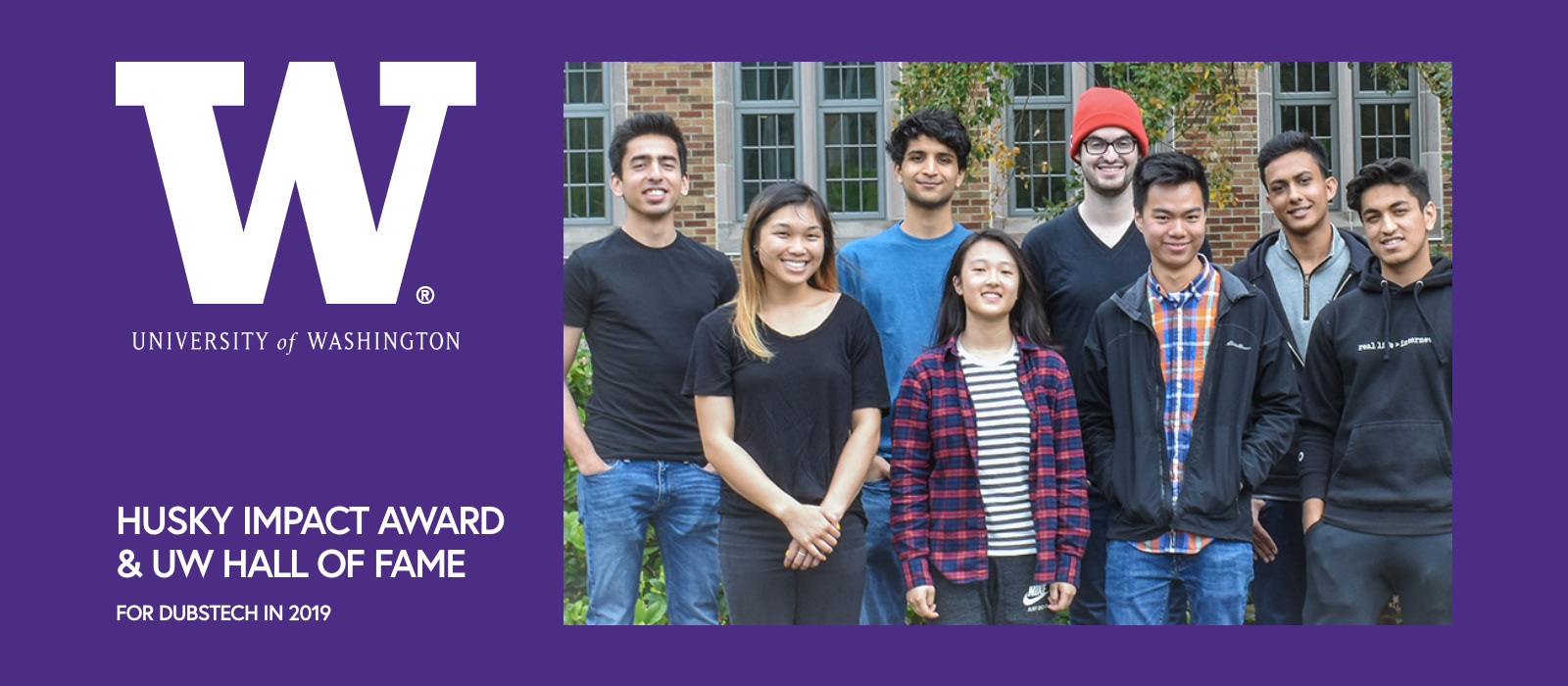 Husky Impact Award & UW Hall of Fame @ University of Washington HUB Awards 2019 
Dubstech
, a student tech club led by me &
Zubair Amjad
, was the 2019 recipient of the
Husky Impact Award
. The award was granted to us, as a recognition of the beneficial and long-lasting contribution our club, Dubstech, made to the University of Washington and the broader UW community during our tenure.
Founded in 2015, I led the club through a "
reboot
" in 2017, in which we shifted to a user-centered approach that emphasized creating relevant learning experiences that extend beyond college. This new approach grew our community by 900% with our events having an average attendance of 100 students.
So far we have hosted 50+ workshops, launched UW's first UX and Data Hackathons, produced a talk show called Humans of Tech, and found industry mentors for more than 400 students. Our impact is what we are most proud and I hope we continue to make a difference on campus.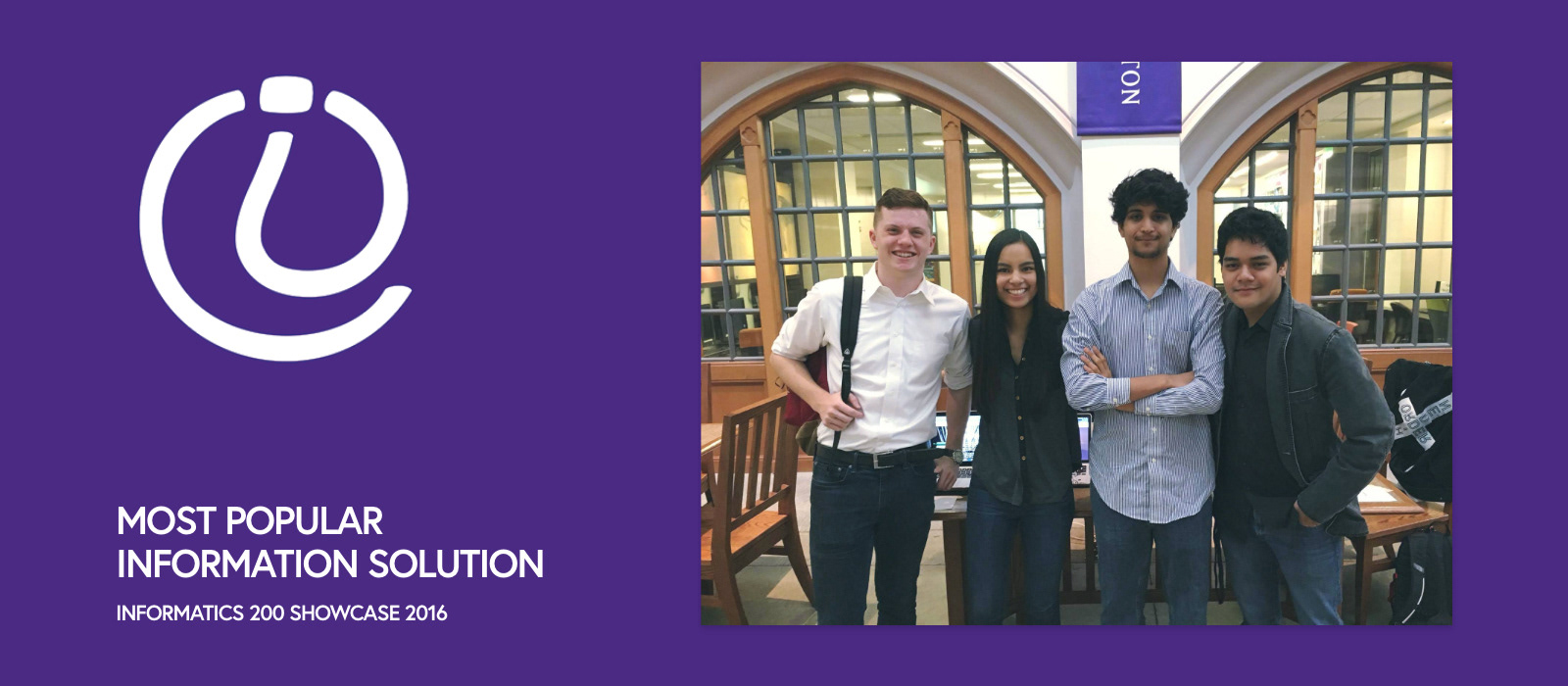 Most Popular Solution @ Informatics 200 Showcase 2016 
The Informatics 200 showcase, is a product design class competition, in which 150+ students compete to design a solution for a social-equity issue of their choice.
Each year more than 1 million new international students transition into a university in the United States. Many of them face a culture shock and fear to ask questions or share concerns in fear of being judged. To alleviate this problem, my team and I designed Unify, a mobile app which enables students to anonymously ask questions, share concerns, and get advice from university staff members. When presented, people loved our project due to it's real-world value & it's intuitive user interface and gave us the most votes at the showcase!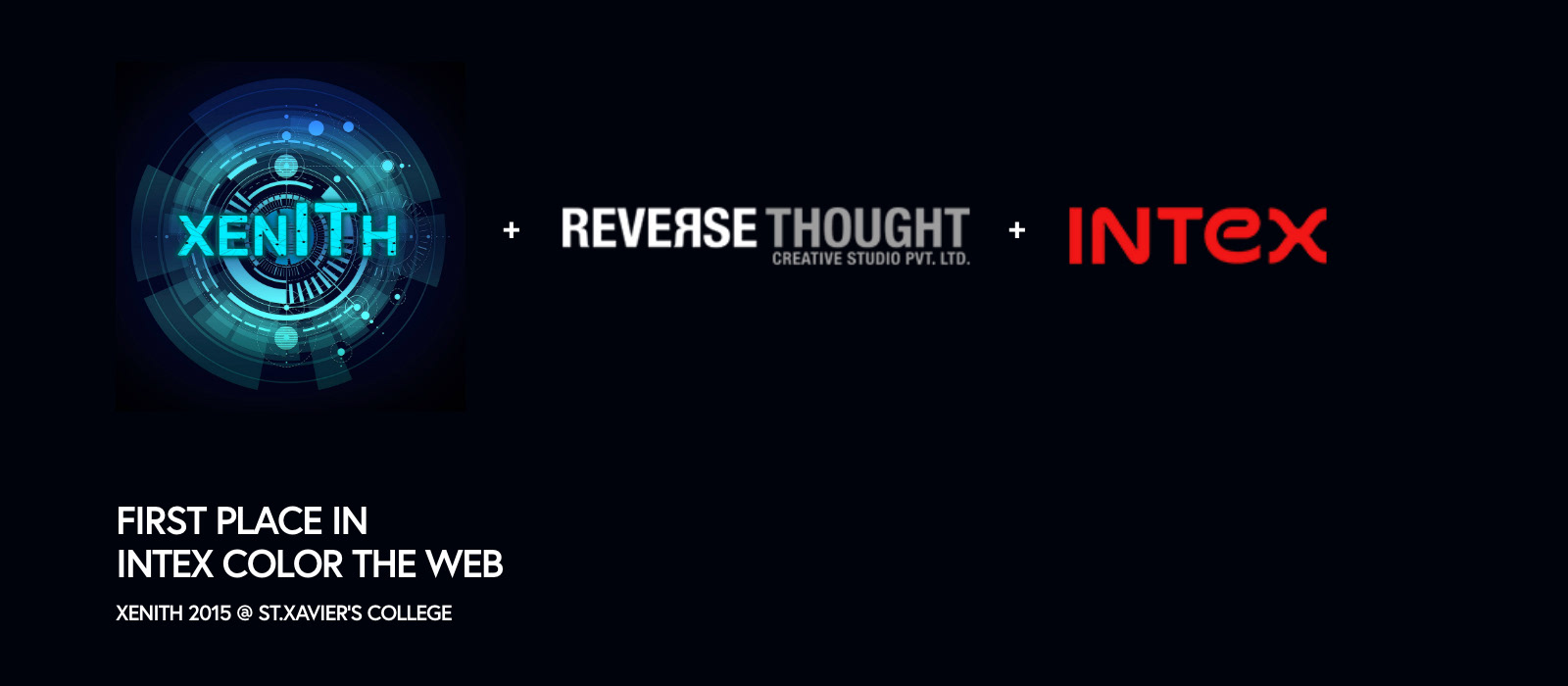 First Place for Intex Color the Web @ Xenith 2015 
Xenith is an annual tech festival hosted by St.Xavier's College, Mumbai. At Xenith, I participated in the Intex Color the Web competition, where we were challenged to re-design the user interface of an Indian restaurant in Singapore. Understanding the theme and the client's requirements, I designed a tile-based e-commerce user interface through which a client could learn more about each dish, select their dishes and see their bill simultaneously. 
The judges from
Reserve Thought
, a leading design agency in Mumbai were extremely impressed by my innovative clean design & awarded me with First place.